Styrian University Conference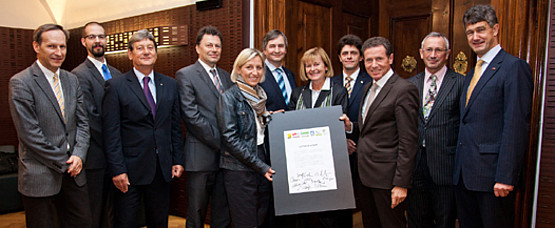 Nine universities, one location: The cooperation between the five universities, two universities of applied science and two teacher training universities in Styria enjoy role-model status throughout Austria. In 2011, the educational establishments extended and intensified their unique network. All nine educational establishments are combining forces and working more closely together than ever before in the framework of the Styrian University Conference.

Declared Aim of the Styrian University Conference
Initiatives between the institutions are being even better coordinated.
A common standpoint is being striven for in central issues.
Styria wants to position itself as the most important further education location after Vienna.